DIRECTOR: REV. AARON THOMAS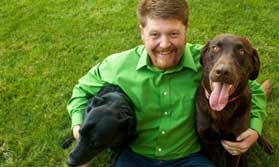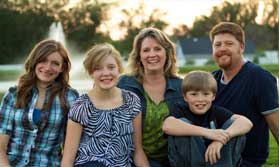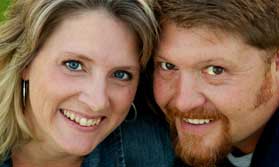 Aaron Thomas and his wife Karin are both second generation campers of Twin Peaks Bible Camp, as both of their mothers attended as  campers. Twin Peaks Bible Camp has played a major part in their lives to the point where Aaron proposed to and married Karin on the camp grounds. They have three children Alyssa, Adelyn, and Ayden as well as their two dogs Jake and Hershery.
Aaron and his wife attended Calvary Bible College in Kansas City, Missouri where he graduated in 1998 with a degree in Pastoral Studies. During Aaron's last year at college, the Thomases began the process of applying to join the staff of Twin Peaks. On December 26, 1996, they were voted unanimously to join the staff. After completing Aaron's last year of college in 1997, they moved back to Colorado to begin ministering at Twin Peaks. During their time at Twin Peaks, they have had the privilege of serving as the youth pastor of two churches, each for four years. In 2007, Aaron completed a three year transition period to become the director.
RETIRED & VOLUNTEER STAFF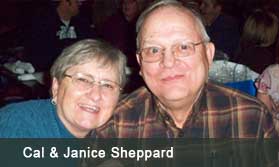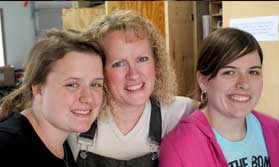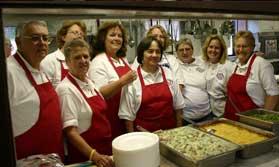 Cal and Janice Sheppard have been serving the Lord as full time missionaries for over 46 years. Christian camping was part of their life growing up and has always been a major part of their ministry. They've been serving at Twin Peaks Bible Camp since 1983.
Cal stepped down as Director of Twin Peaks in 2007, yet he continues to serve camp as Manager of Facilities. He and Jan are a vital asset to our staff and work diligently to make sure camp runs smoothly, including rising early during our summer camps to prepare and serve breakfast to both campers and staff.
Twin Peaks relies on the many dedicated volunteer staff members. Many of these "full" time staff members work tirelessly during our summer camps but also throughout the year performing endless tasks, making sure that our ministry functions to the best of it's ability and brings honor and glory to our Lord.
WOULD YOU LIKE TO BE A PART OF CAMP?
If you would like to be a part of Twin Peak by volunteering your time we would love to hear from us. Please contact us to let us know how you would like to serve and we will be happy to work with you.